Our gels with prestigious award
Golden Seven Holiday Products 2016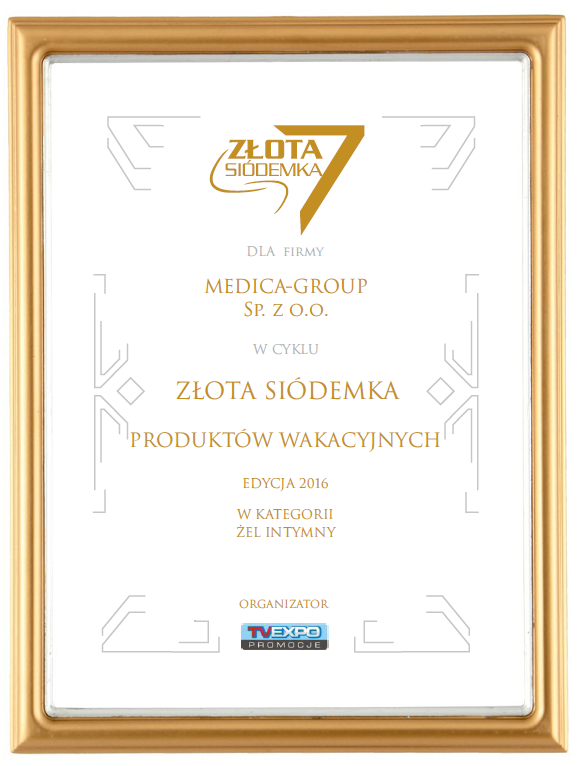 We develop our products with you in mind!
Thank you for your recognition
Our gels contain extracts with unique properties

Paullinia Cupana Seed Extract-guarana

Guarana has a stimulating, invigorating effect, antioxidant and antimicrobial properties. It is known for its ability to synthesize caffeine, guarana seeds contain 4 times the amount of caffeine as that found in coffee beans. The properties of the plant have long been known to the indigenous peoples of the Amazon, who take it in various forms to enhance physical and mental performance in states of exertion. Its scientific name comes from German physician Christian Franz Paullini who lived in the 17th and 18th centuries and introduced guarana to the Western world. Guarana seeds have been used by Indians of the Amazon for centuries. They call them "a gift from God" or the "elixir of youth". Guarana is gaining status as a powerful aphrodisiac in Europe.

Humulus Lupulus Extract - hops

The beneficial properties of hops have been recognized by the cosmetic industry, which uses the plant in anti-aging products.

Properties:

relaxing, stimulating, enlarging
protection of cells from premature aging
used to treat the prostate gland (prostate)
strong antibacterial properties

Urtica Dioica Extract - nettle
Nettle is holding value as a multi-purpose plant. However nettle has been underrated and underused plant. Its medicinal properties were described by Hippocrates, Scribonius Largus, Pedanios Dioscurides and Pliny the Elder. In the Middle Ages, its properties were praised by Hildegard of Bingen and Paracelsus. Albert the Great described its spinning use. Jerome Bock in the 16th century described it as one of the most important useful plants with multiple uses. In the 19th century, the plant was forgotten and treated only as food for the poor. However, it returned to favor in times of crisis (such as during the world wars).At the end of the 20th century, due to increasing consumer demand and the need for natural-plant based products - nettle has gained renewed importance and popularity.

Nettle properties:

stimulates cell activity
anti-inflammatory, therapeutic

Panax Ginseng Root Extract - Ginseng:
Ginseng roots valued in Chinese medicine for 4,000 years.
Ginseng properties:

sexual vitality
invigoration of the body
physical endurance of the body
antioxidant activity, antioxidant content, antioxidant properties
sexual stimulation
increased efficiency
vitality
fights tiredness
Protection of DNA, proteins and lipids from oxidative damage
immunity
Unique properties of other ingredients

Propylene glycol - is a humectant - a highly hygroscopic substance, it retains water, increasing its content in the stratum corneum. It prevents water loss from the epidermis, protects against dryness and makes the skin more moisturized.
Glycerin - maintains moisture, smooths skin, soothes.
Sorbitol - a hydrophilic, moisturizing substance. It binds water on the surface of the epidermis, and helps seal moisture within the skin. It softens and smooths the skin. Sorbitol has a sweet taste, which is why it is used in hygiene products.
Vanillyl Butyl Ether - skin conditioning

Ingredients: Aqua, Hydroxyethylcellulose, Propylene Glycol, Glycerin, Sorbitol, Polysorbate 20, Paullinia Cupana Seed Extract, Panax Ginseng Root Extract, Humulus Lupulus Extract, Urtica Dioica Extract, Vanillyl Butyl Ether, Sodium Acetate, Isopropyl Alcohol, Cellulose, Potassium Sorbate, Sodium Benzoate, Citric Acid, Aroma, Limonene.